"What an amazing day of sailing today! AQUIJO reached 20.4 knots.
We will raise a glass to the naval architect who made this masterpiece possible!
You have to be on her when she is under full sail with winds of 35 knots and above.
Today, we had the staysail out, one reef in the main, and two reefs in her mizzen.
We are all exhilarated and happy." The Owners, 86m sailing ketch AQUIJO
Bill Tripp, III spent his childhood on the water sailing and racing in boats his father designed. Bill's father, William H. Tripp, Jr., designed such well-known yachts as the Bermuda 40, the Block Island 40 and the Columbia 50. Bill studied Naval Architecture at the University of Michigan (M.E. & B.E. in Naval Architecture) and joined up with Doug Peterson right out of school, working on designs that would be victorious in regattas such as the SORC, the Admirals Cup, the Sardinia Cup, and the Southern Cross series. After spending several years as chief designer with Peterson, and as a construction engineer for Maxi Yachts Kialoa, and Condor, as well as a brief stint at Baltic Yachts, Bill struck out on his own, founding Tripp Design Naval Architecture in 1984. Tripp Design has offices in Connecticut and Amsterdam.
With a team of Naval Architects, Engineers and Designers, Tripp Design specializes in the design and engineering of modern yachts. Recent launches include our largest project to date - the 85m luxury sailing ketch Aquijo with her 5000m2 of sail area and at the other end of the spectrum - the 62' ChessieRacing the latest in a long line of similarly named boats intended for cruising and long distance racing, and finally, Tripp Design's most powerful design to date - the sleek and very fast 45m cruiser-racer Skade.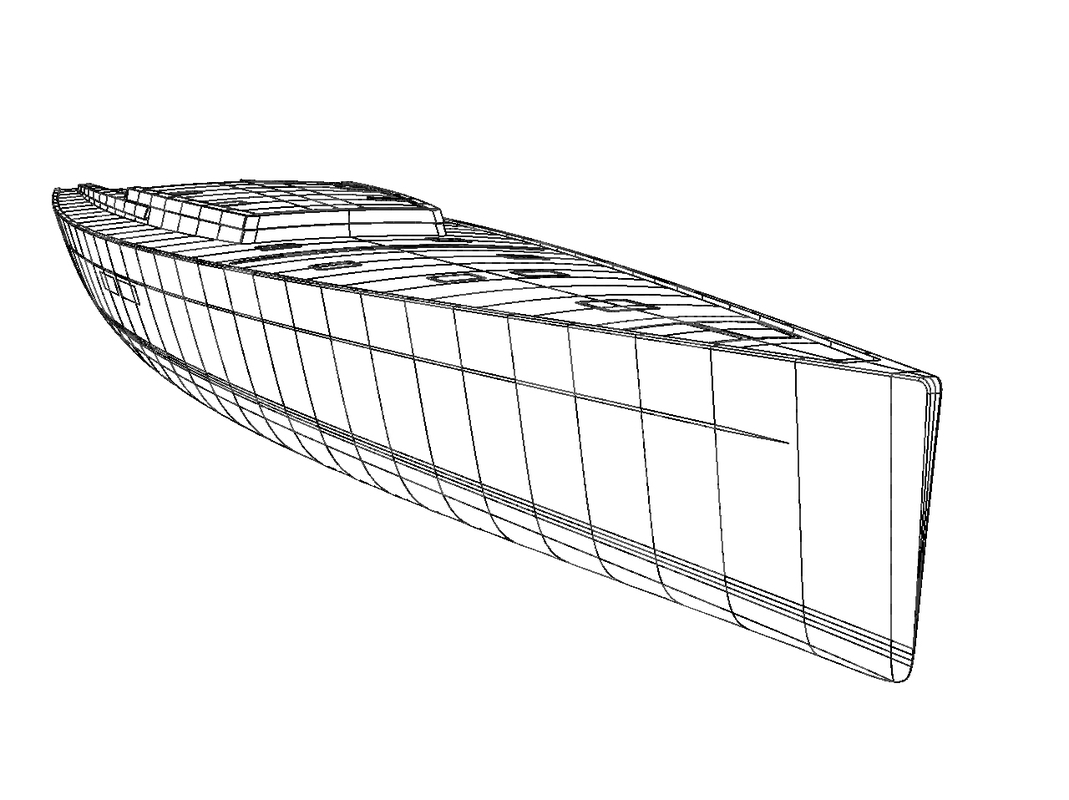 Awards
86m AQUIJO
2017 Boat International/Showboats Design Awards
"Best Naval Architecture – Sailing Yacht"
50m BETTER PLACE
2013 Showboats Design Awards
"Holistic Design Award"
"Environmental Protection Award"
2012 International Superyacht Design Award
"Best Sail 40m+"
42.6m SARISSA
2012 Showboats Design Awards
"Best Naval Architecture, Sailing Yacht"
39m CINDERELLA IV
2010 International Superyacht Design Award
"One of Top Four 24-40m Sailing Yachts"
45m SAUDADE
2009 International Superyacht Design Award
"Best Sailing Yacht, 45+m"
43m ESENSE
2007 Showboats International Award
"Outstanding Achievement, Sailing Yacht"
43m MYSTERE
2007 World Superyacht Awards
"Best Sailing Yacht 30-44 meters"
2007 World Superyacht Awards
"Best Exterior Styling, Sailing Yacht"
40m ALITHIA
2003 Showboats Design Awards
"Most Innovative Sailing Yacht"
88' SHAMAN
1997 International Superyacht Design Award
"One of the Five Top 23–36m Sailing Yachts"
Design Philosophy
Our primary task is to create highly efficient yachts that marry style and comfort with speed and safety, harnessing the natural energy of wind and waves to convey upon the yacht the beauty of traveling the sea.
With larger sailing yachts, the challenge is making them true sailing yachts. They should be a pleasure to sail in any condition, safe to handle by a limited crew, and endowed with human scale proportions intimate interaction that provide a finely calibrated and intimate interaction with the sea's landscape.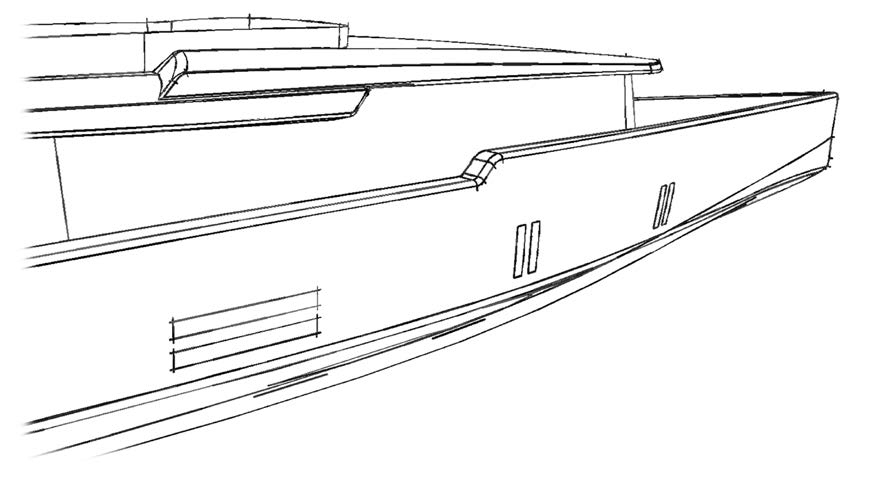 With only wind power to propel go-fast hulls, sailboat design, by necessity, is highly efficient. We transpose these qualities to motor yacht hulls to enhance sea-kindliness, ease powering demands, reduce noise and vibration, improve fuel efficiency, and increase accommodation space.
Our ultimate objective...a synthesis of the sport with the lifestyle, the machine, and with nature.